A good credit score is very important.  When it comes to getting approved for a loan, it is your credit score that will determine whether you get turned down for funding.  If you suffer from poor credit, you can expect that to have a negative impact on everything from your ability to get affordable car insurance or rent an apartment.
If you currently have poor credit, enlisting a credit repair company to help bring your credit back into good standing may be the right choice for you.  Lexington Law is one of the highest-rated credit repair services out there.  They have consistently received positive reviews from the thousands of people they have helped restore credit for. Read on for why Lexington Law may be the right credit repair company for you.
What Can a Credit Repair Company Do For You?
When you sign up for credit repair services, the first step is for the company to obtain your credit report from the three major credit reporting agencies (Equifax, Experian, and TransUnion).  They will then do a thorough review of your report to check for any inaccurate or unverifiable items.  If they find any, they will begin the process of drafting letters of dispute for the creditors.  If a creditor is unable to verify that an item on your report is accurate, that item must be removed from your credit report.  On the other hand, any items on your report that are verifiable and real cannot be removed.
Here are some of the credit report errors they will look for:
Any accounts that aren't yours
Inaccurate accounts
Duplicate accounts
Incorrect inquiries
This may seem like a straightforward process, but it is actually complicated and lengthy.  For this reason, hiring a credit repair company to do the legwork makes sense for most people.  Without the proper knowledge of the process and what is involved in credit law, people can get lost along the credit repair journey.
Who is Lexington Law?
For more than 25 years, Lexington Law has dominated the credit repair space.  They are one of the most trusted and leading law firms specializing in consumer advocacy.  Their goal is to help consumers verify that the information on their credit reports are not only accurate but in line with consumer protection laws.  Click here to read a full review of Lexington Law.
What Can Lexington Law Do For Me?
Headquartered in Utah, Lexington Law employs over 20 licensed lawyers across 19 states.  Each of them is fully educated in credit law as well as consumer protection law.  When you sign up for their services, their first step will be to obtain all three of your credit reports and analyze them for accuracy.  If they find any discrepancies, they will begin drafting up letters of dispute for the creditors and credit bureaus. 
Here are just some of the negative they have had success removing form clients' reports:
Repossessions
Late Payments
Collections
Wage Garnishments
Charge Offs
Judgements
Bankruptcy
Settlements
Liens
Foreclosures
If you decide to enlist their services, you will have 24/7 access to their customer support team. They are there to answer any questions as well as provide you with updates on how your case is going. Ultimately, Lexington Law's mission is help their clients get their credit back on track.
Lexington Law's Service Plans
Lexington Law has three plans to choose from. The right plan for you will depend on your credit situation and the level of service you need.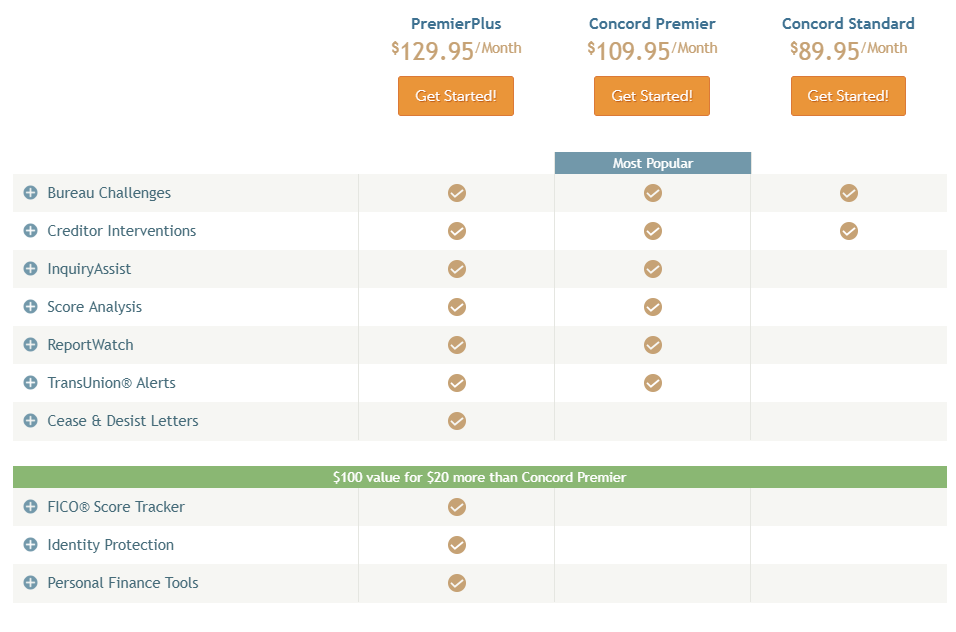 Is Lexington Law Worth Your Money?
Although there are not guarantees when it comes to credit repair, the next best thing are positive reviews.  With that being said, Lexington Law's years of experience has garnered it thousands of positive reviews from clients. Most customers are achieving positive results in about six months.  As an average, four months is about the time they take to remove around 10 negative items.  Results are ultimately dependent on the current state of your credit when you enlist their services.
Credit repair is a personal decision and starting with a consultation is the best way to see if it's the right solution for you.